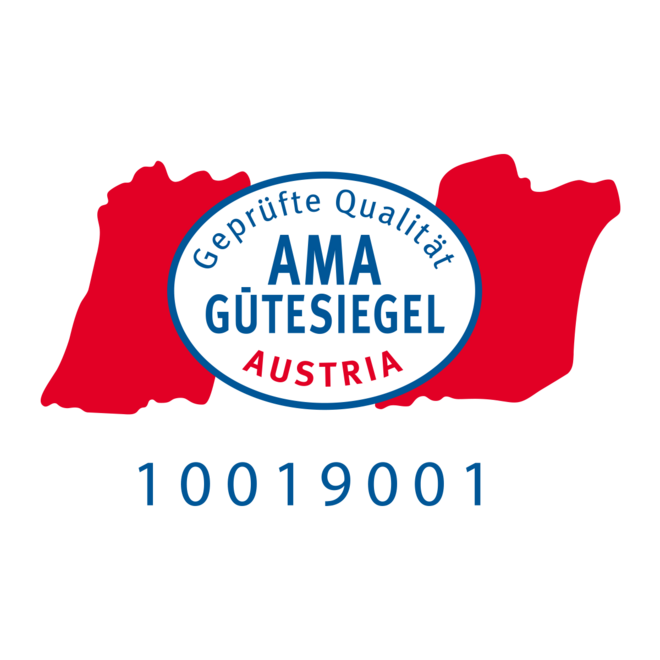 AMA Quality Seal
The AMA Quality Seal is a quality label recognised by the authorities.
It provides a reliable indication of traceable origins, high quality and independent inspection.
AMA Quality Seal products are subject to quality requirements that go far and above the legal standards and they are monitored using objective methods. In connection with Austria's national colours, the AMA Quality Seal guarantees the product's traceable origins.
Proven Quality.