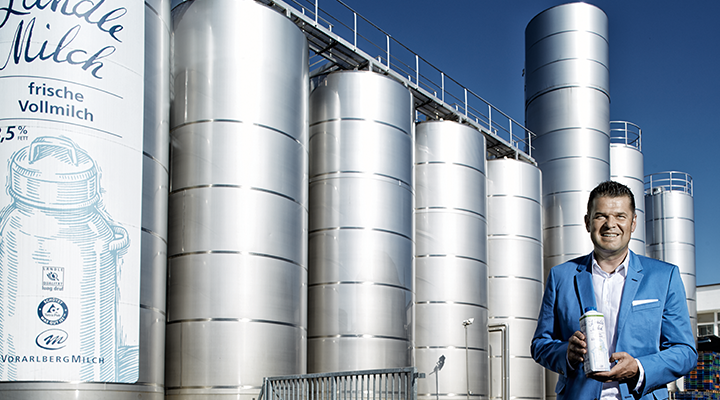 We are proud of our farmers!

Facts:
Legal structure: registered co-operative
Members - appr. 502 Vorarlberg farmers
Amount of milk processed - appr. 63 million kilos
Number of employees: 121
1st Place = best known and most liked Vorarlberg brand (Study Dr. Auer, Institut für Management & Marketing)
Imagefilm "Vorarlberg Milch"