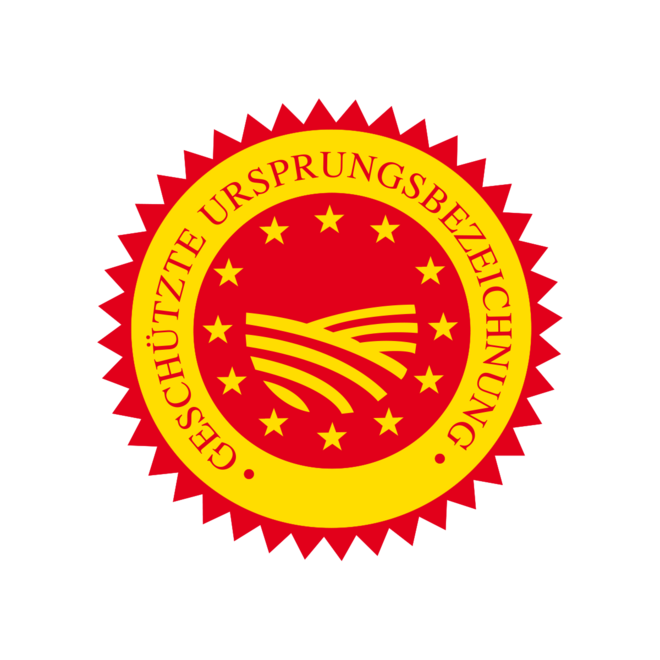 Protected designation of origin.
Product names registered as a PDO have strong links to the place in which they are made.
Vorarlberger Bergkäse
Vorarlberger Bergkäse (mountain cheese) is permitted to bear the PDO logo.
Each step in its processing – meaning its origins plus everything that goes into making it – must take place in the region.