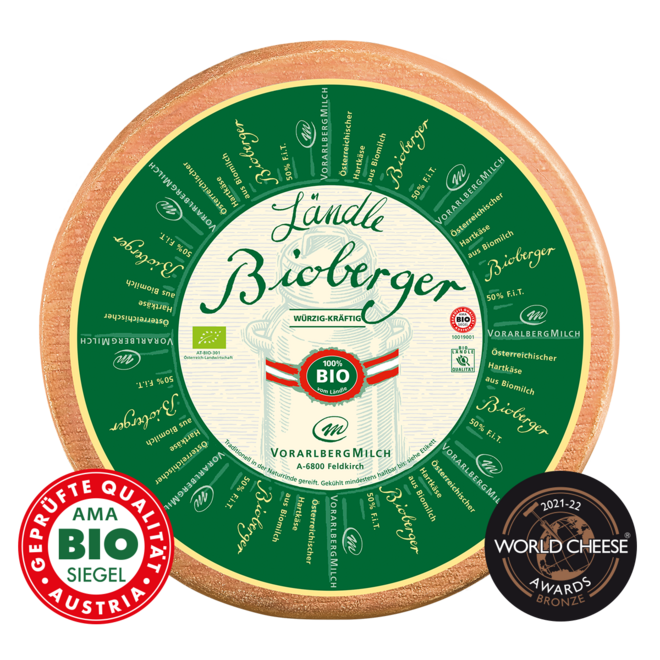 Ländle Bioberger
With best organic milk.
Ländle Bioberger is made from the best fresh organic milk and aged and treated in a traditional artisanal way. It is frequently treated during an approximately 8-month ageing period in a natural cellar. Fragrances of ripe passion fruit, light caramel, dark bread crust, and coffee evoke breakfast connotations. On the palate, the cheese leaves a fruity impression of ripe bananas, chestnuts and honey. Treatment with red smear provides its typical roasted aromas, such as brown butter, light, juicy caramel and roasted nuts.

awardet with World Cheese Award 2021/22

Ingredients
Characteristics:
Raw material: Ländle organic milk, pasteurised, non-GMO
Maturation period: approx. 8 months
Cheese rind: brownish natural rind
Cheese colour/holes: ivory; pea-sized holes
Cheese texture/flavour: strong and tangy, dark bread rind, passionfruit
Fat i.d.m.: Hard cheese, 50% fat i.d.m.