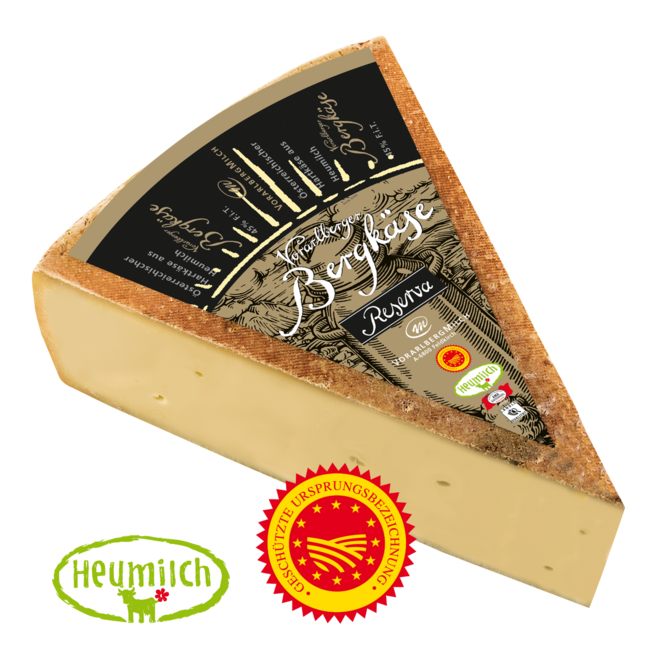 Vorarlberger Bergkäse RESERVA
Origin protected within the EU
If you know the beauty of Vorarlberg, it is quite natural that the best Ländle milk should come from here. Vorarlberg Mountain Cheese is made from hay milk, its designation of origin is protected within the EU and it is a cheese that comes with tradition. It has elegant fragrances of baked white bread, light caramel and walnut, and the exotic note of passion fruit. The cheese strikes the palate with an aroma of concentrated butter, which develops exquisitely through the softly melting, slightly crystalline dough.

Ingredients
Characteristics:
Raw material: Ländle haymilk, raw milk, non-GMO
Maturation period: min. 16 months
Cheese rind: distinctly brownish
Cheese colour/holes: ivory; occasional pea-sized holes
Cheese texture/flavour: soft, slightly crystalline, strong and tangy
Fat i.d.m.: Hard cheese, 45% fat i.d.m.