Ländle Raclette
The traditional pole shape.
Its trademark: the pole shape. It ist easily cut into portions and the slices fit into the pans of the raclette grill. Ländle Raclette cheese ist made from the best fresh Alpine milk and matured and cared für in the traditional artisanal manner.

during the 3-month maturation period in a natural cellar, it develops its unmistakeable character. Aromas such as brown bread, butter milk and cream appear naturally. The supple, smooth and firm cheese characteristics satisfy the prerequeisites for perfect melting conditions.

Ingredients
Characteristics:
Raw material: Ländle milk, pasteurised, non-GMO
Maturation period: approx. 3 months
Cheese rind: light natural rind, edible
Cheese colour/holes: buttery yellow; pea-sized holes
Cheese texture/flavour: smooth, melts well; brown bread, buttermilk and cream
Fat i.d.m.: Semi-hard cheese, 50% fat i.d.m.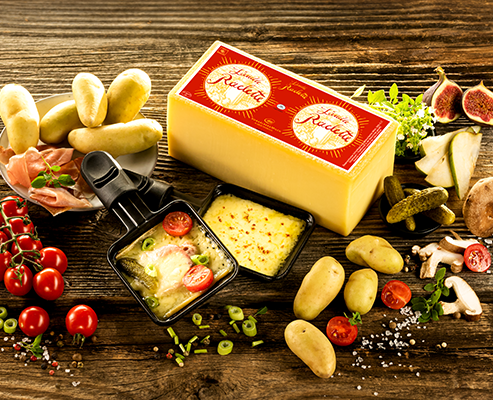 We love raclette!
For many people, raclette is the classic winter meal. But our mild, melty raclette cheese made from fresh Alpine milk is also a delight in the summer.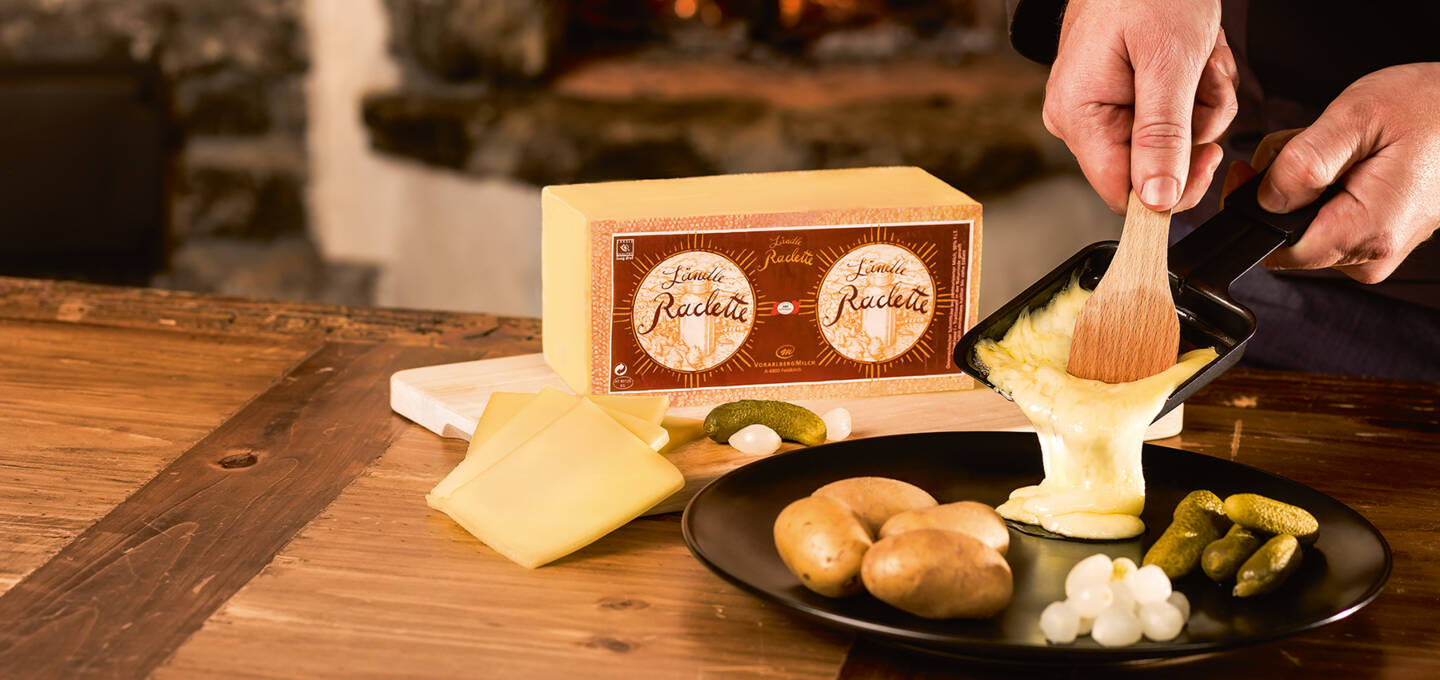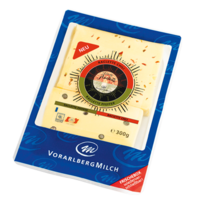 Ländle Raclette mit Chili + Pfefferkörner
NEU: Ländle Raclette Chili + Ländle Raclette mit Pfefferkörner in Scheiben geschnitten, in der praktischen 300g Frischepackung.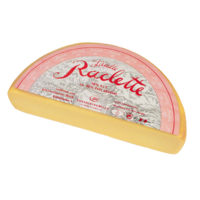 Ländle Raclette - halber Laib
Ideal um im Raclettegerät einzuspannen und die herrlich schmeckenden Ralcettebrote zu servieren. Geeignet für größere Anläße wie ein Weihnachtsmarkt. Auf der Dornbirner Messe ist das Ländle Raclettebrot immer ein Publikumsrenner.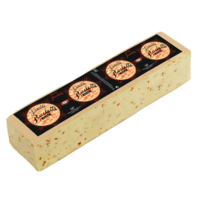 Ländle Raclette mit Chili
Der Ländle Raclette ist auch mit Chili erhältlich. Feiner Chili, kombiniert mit Paprika, durchziehen den Ländle Raclette und machen ihn zu einem "fein-scharfen" Käsegenuss.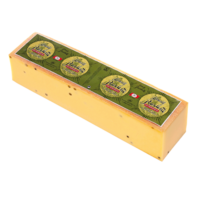 Ländle Raclette mit Madagaskar Pfeffer
Unser Ländle Raclette mit Pefferkörner wird mit auserlesenem, grünem Madagaskar Pfeffer verfeinert, wodurch er seinen leicht pfeffrigen, würzigen Geschmack erhält. Der Ländle Raclette mit Pfefferkörner reift drei Monate in der Naturrinde und natürlich ist auch diese zum Verzehr geeignet.