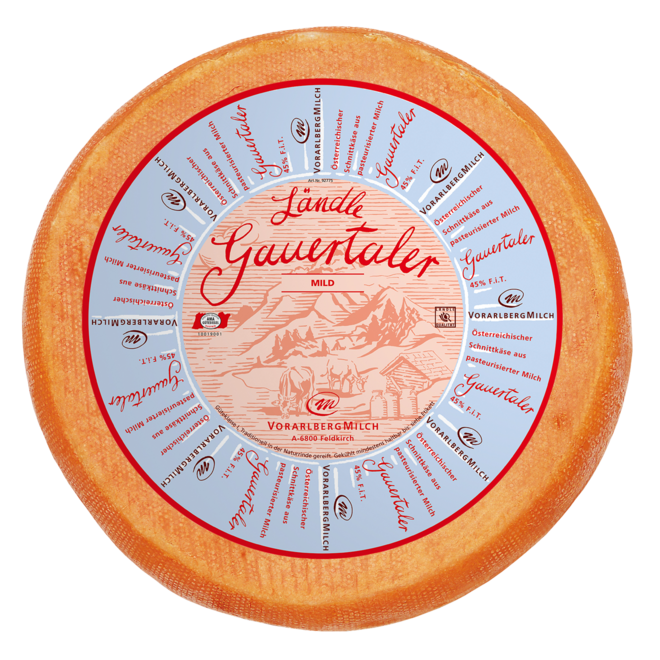 Ländle Gauertaler
The mild, fine cheese indulgence.
Ländle Gauertaler is made from the best fresh Alpine milk and matured and cared for in the traditional artisanal manner. It matures for at least 3 months in natural cellars.

Ländle Gauertaler flatters the nose and palate with an exciting combination of buttermilk, apple and light caramel aromas.

Ingredients
Characteristics:
Raw material: Ländle milk, pasteurised, non-GMO
Maturation period: approx. 3 months
Cheese rind: brownish natural rind
Cheese colour/holes: peach-yellow; pea-sized holes
Cheese texture/flavour: smooth and compact; buttermilk, apple and light caramel
Fat i.d.m.: Semi-hard cheese, 45% fat i.d.m.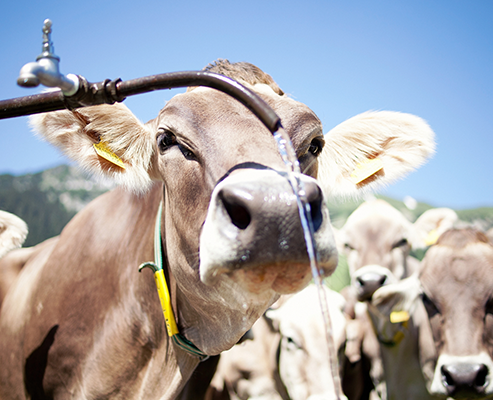 Top quality starts with the milk.
Lush, green mountain pastures: they're the reason our cheese is so special. Because the Ländle dairy cows are especially content high up in the mountain pastures.