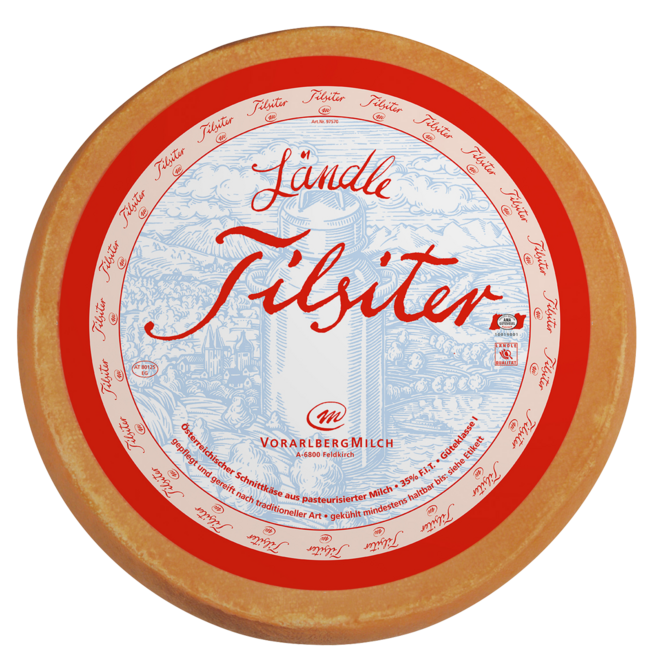 Ländle Tilsiter
Suitable for every occasion.
The naturally matured Ländle Tilsiter is a full-flavoured, spiced cheese for every day. Ländle Tilsiter is made from the best fresh Alpine milk and matured and cared for in the traditional artisanal manner.

During the 2-month maturation period in a natural cellar, it develops its mildly spicy cheese flavour. The fragrance embraces cream, honey and a slight nutty flavour. The typical crumbly cheese is complemented by flavours such as hay, apples and dried fruit.

Ingredients
Characteristics:
Raw material: Ländle milk, pasteurised, non-GMO
Maturation period: approx. 2 months
Cheese rind: brownish natural rind
Cheese colour/holes: milky yellow; slit-shaped holes
Cheese texture/flavour: elastic and crumbly; cream, honey, hay, apple and dried fruit
Fat i.d.m.: Semi-hard cheese, 35% fat i.d.m.
Top quality is the product of handiwork
It's a long way from the cow to the cellar. We ensure freshness and top quality every step of the way.